Stellar Energy Foundation hosted a Webinar
"Mobilizing Investment into Fusion Energy"
 on June 24, 2021
A video recording of the webinar is available HERE

To be added to our Invitation database for future events please contact: [email protected]
  co-Host

The Webinar Featured:
Ralph Izzo, Chairman, President & CEO, PSEG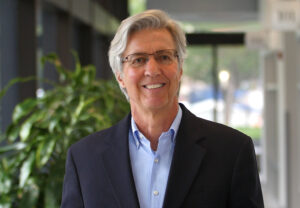 Ralph Izzo has been chairman and chief executive officer of Public Service Enterprise Group Incorporated (PSEG) since April 2007.  He has been the company's president and a member of the board of directors of PSEG since October 2006.  Previously, Mr. Izzo was president and chief operating officer of Public Service Electric and Gas Company (PSE&G).
Since joining PSE&G in 1992, Mr. Izzo has held several executive positions within PSEG's family of companies, including PSE&G senior vice president – utility operations; PSE&G vice president – appliance service; PSEG vice president – corporate planning; and PSE&G vice president – electric ventures.
Mr. Izzo is a well-known leader within the utility industry, as well as the public policy arena.  He is frequently asked to testify before Congress and speak to organizations on matters pertaining to national energy policy.
Mr. Izzo's career began as a research scientist at the Princeton Plasma Physics Laboratory, performing numerical simulations of fusion energy experiments.  He has published or presented more than 35 papers on magnetohydrodynamic modeling. Mr. Izzo received his Bachelor of Science and Master of Science degrees in mechanical engineering and his Doctor of Philosophy degree in applied physics from Columbia University.  He also received a Master of Business Administration degree, with a concentration in finance, from the Rutgers Graduate School of Management.  He is listed in numerous editions of Who's Who and has been the recipient of several national fellowships and awards.  Mr. Izzo has received honorary degrees from Montclair State University (Doctor of Science), the New Jersey Institute of Technology (Doctor of Science), Thomas Edison State University (Doctor of Humane Letters), Bloomfield College (Doctor of Humane Letters), Rutgers University (Doctor of Humane Letters) and Raritan Valley Community College (Associate of Science).
Mr. Izzo is the chair of the Nuclear Energy Institute (NEI) and a member of the U.S. Department of Energy's Fusion Energy Sciences Advisory Committee. He is on the board of directors of the Bank of New York Mellon. In addition, he is on the board of directors for the Edison Electric Institute (EEI), Nuclear Electric Insurance Limited (NEIL), the New Jersey Chamber of Commerce, and the New Jersey Performing Arts Center. Mr. Izzo is also on the advisory board for the University of Pennsylvania's School of Engineering and Applied Sciences Mechanical Engineering and Applied Mechanics Department, a member of the Board of Trustees of the Peddie School and on the Advisory Council of Princeton University's Andlinger Center for Energy and the Environment, as well as a member of the Visiting Committee for the Department of Nuclear Engineering at Massachusetts Institute of Technology, the Columbia University School of Engineering Board of Visitors and of the CEO Action for Diversity, Equity and Inclusion. In addition, he is a former chair of the Rutgers University Board of Governors and the New Jersey Chamber of Commerce.
Paul Dabbar, Former Under Secretary for Science and Distinguished Visiting Fellow, Columbia University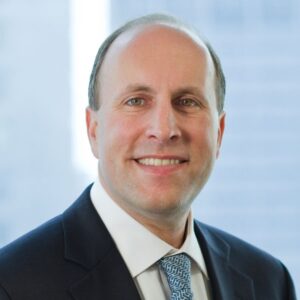 The Honorable Paul M. Dabbar is Co-Founder and CEO of Bohr Quantum Technologies, a quantum networking company developing and deploying quantum technologies for the emerging quantum internet.  Prior to his current role, he was Under Secretary for Science at the U.S. Department of Energy.  He ran operations and funded $15 BN p.a. of R&D at the 17 National Laboratories, including broad energy technologies, quantum, AI, space technologies, fusion, nuclear physics, genomics, and classified Defense programs, as well as leading safeguards and environmental missions at legacy nuclear weapons sites. He managed over 60,000 personnel at over 110 sites.  Mr. Dabbar also previously worked in operations, finance, and strategy roles in the energy and defense sectors.  At J.P. Morgan, he led various energy, defense, and commodities business areas, and has over $400 billion in investment experience. He served as a nuclear submarine officer in Mare Island, California, and Pearl Harbor, Hawaii.  Mr. Dabbar has travelled to both the geographic North and South Poles in government service. He received a B.S. degree from the U.S. Naval Academy, and a masters degree from Columbia University.
Moderator: Chris Gadomski, Analyst, BloombergNEF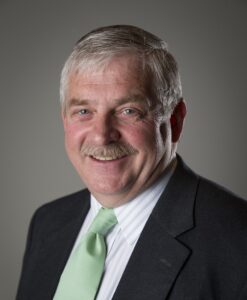 Chris is the Head of Research, Nuclear at BloombergNEF, directing the firm's nuclear energy research team in developing a robust methodology for forecasting global nuclear investment in new build, innovative technologies, O&M, fuel cycle and decommissioning.
As a business development and corporate communications consultant, Chris has over 25 years of experience working with regional and multinational firms and global institutions on energy and environment projects.  Past clients include the United Nations Development Program, World Bank, U.S. DOE, and UNDP/Global Environment Facility. Chris has worked on energy project development in the Middle East and in California, and was invited as an "energy leader" to explore energy and technology transfer business opportunities in Israel in 2009.
Following the March 11, 2011 magnitude 9.0 earthquake and ensuing tsunami in Japan, Chris discussed the implications of the Fukushima nuclear event as a guest on Bloomberg TV, MSNBC, National Public Radio, and ABC and CBS affiliates. He continues to be routinely quoted in Bloomberg News and in other leading financial publications.