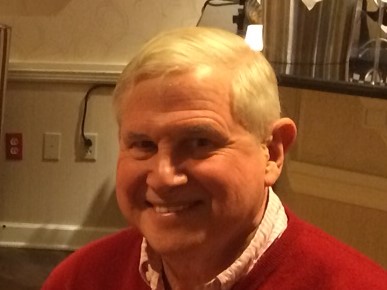 Peter has a long and varied career in financial services, private equity, and venture capital industries managing, growing, building, fixing, and starting businesses. He has and currently serves on numerous public, private, and not for profit boards.
Peter worked at Citibank/Citicorp in the US and Europe for over 25 years serving as a Senior Credit, Senior Securities and Senior Corporate Officer. He served as head of U.S. Corporate Banking, European Corporate Finance, European Capital Markets and U.S. Private Banking.
Peter oversaw Citicorp Venture Capital Europe, and then served on the Advisory Board of CVC Capital Partners Europe (advisors and managers of Citicorp's Private Equity Investments in Europe).
Peter is a managing director of iQ Venture Advisors, LLC, a boutique investment advisory group that advises and raises capital for emerging companies, private equity and hedge funds. He currently serves as a Board member of Argus Group Holdings in Bermuda and its various international insurance subsidiaries; as a Trustee of Allianz VIP Trust and Allianz VIP Fund of Fund Trust, Advisory Board of Sterling National Bank; and as Chairman of Emrys Analytics (AI) and EGB Insurance (CyberInsurance). He serves on the Board on Sterling Trust (Cayman) Ltd, and as Chairman of Sterling Bank and Trust Ltd. (Bahamas). He has served the Commonwealth of Massachusetts Department of Revenue as an Expert Witness, and on other various other Bank, Insurance, Hedge Fund Boards.
Active in not for profits, he serves on the Boards of the Harvard Glee Club Foundation Finance Committee; Beth El Investment and Spiritual Committees, American Classical Orchestra (past President and Treasurer); AIPAC, and Great Beginnings Montessori School (Finance Committee).
Mr. Burnim is an honors graduate of Harvard College, and Harvard Business School and remains active in both.