SEF Webinar
Energy, Environment, Innovation:
Fusion's Promise for our Climate
Took place on Wednesday, January 13, 2021
Full Recording: LINK
Excerpts: LINK
Laban Coblentz Opening Remarks: LINK
Key Takeaways from Laban Coblentz
Links to Additional Sources of Information
REGISTRATION LINK
Co-Sponsor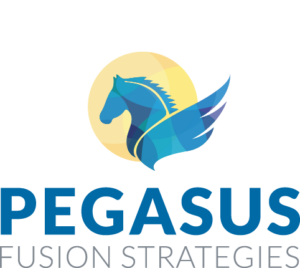 Webinar Featured

Laban Coblentz – Head of Communication at ITER
Dennis Whyte – Director, MIT Plasma Science & Fusion Center, Hitachi America Professor of Engineering, MIT
Moderator: Chris Gadomski – Analyst, BloombergNEF
See biographies below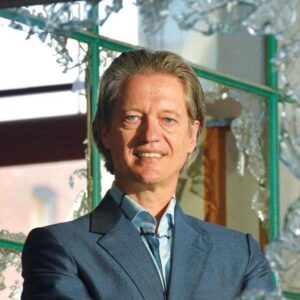 Laban Coblentz is Head of Communication at ITER, the world's largest multinational science and technology project, a collaboration of 35 countries to demonstrate industrial-scale fusion energy.
Before coming to ITER in 2015, Mr. Coblentz's career crisscrossed multiple sectors of technology, communication, education, and sustainable development. At the U.S. Nuclear Regulatory Commission, he applied mathematical models of probabilistic risk to improve safety practices at nuclear power plants. In the U.S. Congress, he led efforts under Senator Joe Lieberman to create The E-Government Act of 2002. At the International Atomic Energy Agency, he advised Director General Mohamed ElBaradei on nuclear diplomacy in Iraq, Iran, and other political hotspots – while promoting high-tech improvements to agricultural productivity, medicine, and groundwater management in developing countries. From the IAEA, he returned to New York to create new university- and community-based models for entrepreneurship and economic development, drawing on the maker movement and the democratization of advanced manufacturing. In addition to his current role at ITER, he remains an adviser and board member for technology start-up companies.
ITER Summary
ITER—designed to demonstrate the scientific and technological feasibility of fusion power—will be the world's largest experimental fusion facility. Fusion is the process that powers the Sun and the stars: when light atomic nuclei fuse together to form heavier ones, a large amount of energy is released. Fusion research is aimed at developing a safe, abundant and environmentally responsible energy source.
ITER is also a first-of-a-kind global collaboration. Europe is contributing almost half of the costs of its construction, while the other six Members to this joint international venture (China, India, Japan, the Republic of Korea, the Russian Federation and the USA), are contributing equally to the rest. The ITER Project is under construction in Saint-Paul-lez-Durance, in the south of France.
For more information on the ITER Project, visit: http://www.iter.org/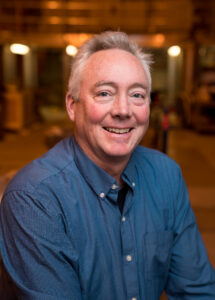 Title:
Director, MIT Plasma Science & Fusion Center
Hitachi America Professor of Engineering
Professor, Nuclear Science & Engineering
Bio:
Dennis G. Whyte is the Hitachi America Professor of Engineering, and director of the Plasma Science and Fusion Center at the Massachusetts Institute of Technology. A recognized leader in fusion research, especially in the magnetic confinement of plasmas, Whyte has paved an innovative and faster path to producing fusion energy. He leads the fusion project, SPARC — a compact, high-field, net fusion energy fusion device —  in collaboration with private fusion startup Commonwealth Fusion Systems (CFS). The core of the SPARC project was formed over eight years ago during a design course led by Whyte to challenge assumptions in fusion. Many of the ideas underpinning the high-field approach — including the use of HTS for high-field, demountable magnets, liquid blankets, and ARC (a fusion power plant concept) — have been conceived of or significantly advanced in his design courses. Whyte has over 300 publications, is a fellow of the American Physical Society, and has served on panels for the National Academies, the United States government, and the Royal Society. In 2018 Whyte received The Fusion Power Associates (FPA) Board of DirectorsLeadership Award which is given annually to individuals who have shown outstanding leadership qualities in accelerating the development of fusion. Whyte earned a BS from the University of Saskatchewan, and an MS and PhD from Université du Québec.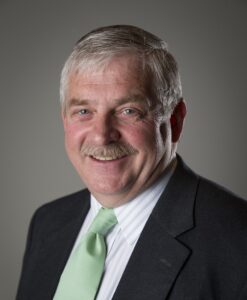 Chris Gadomski,
Head of Research, Nuclear
New York
Chris is the Head of Research, Nuclear at BloombergNEF, directing the firm's nuclear energy research team in developing a robust methodology for forecasting global nuclear investment in new build, innovative technologies, O&M, fuel cycle and decommissioning.
As a business development and corporate communications consultant, Chris has over 25 years of experience working with regional and multinational firms and global institutions on energy and environment projects.  Past clients include the United Nations Development Program, World Bank, U.S. DOE, and UNDP/Global Environment Facility. Chris has worked on energy project development in the Middle East and in California, and was invited as an "energy leader" to explore energy and technology transfer business opportunities in Israel in 2009.
Following the March 11, 2011 magnitude 9.0 earthquake and ensuing tsunami in Japan, Chris discussed the implications of the Fukushima nuclear event as a guest on Bloomberg TV, MSNBC, National Public Radio, and ABC and CBS affiliates. He continues to be routinely quoted in Bloomberg News and in other leading financial publications.
Chris joined the faculty of New York University's Center for Global Affairs in September 2005 where he teaches graduate courses on policy, the economics and finance of energy, and nuclear energy.  He has been a guest lecturer at NYU's Stern School of Business and at MIT's Department of Nuclear Science and Engineering through the International Nuclear Leadership Education Program.
Chris earned a BA at the College of the Holy Cross, an MS at the Polytechnic Institute of New York, and an MBA at Baruch College, City University of New York.